My father would always tell me in my youth, "Son, you know you can't get a basketball scholarship by playing a video game", and he was right. How many kids need to put serious work in on their basketball game? How many kids take class/grades lightly and end up missing out on life changing scholarships because they can't qualify for college? How many kids don't care about expanding their minds and learning important current events or the history of the sport they play?
I've always been a natural at video games or being a gamer. Growing up in Alabama, I was always that kid that could pick up a video game quick with only playing it one or two times. I'm kind of happy that I had the gift (lol), because it allowed me more time to do other things. I'm not going to lie and say I never played video games growing up, but I definitely didn't have that much time. My last days of real gaming were in college my freshmen year when I had a little bit of free time with the best buds, living in the dorm and passing time, because we couldn't have cars that first year.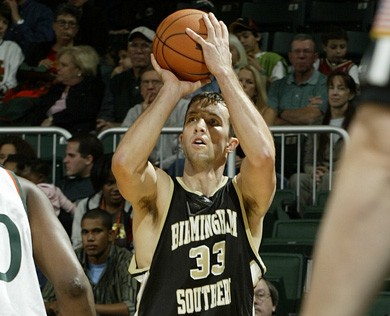 I start off my first paragraph with video games, because the youth in 2014 spend more time on gaming and being lazy than in the classroom, on the basketball court and educating themselves with current events. During my workouts I have my clients run a lot of sprints when they don't accomplish a goal. I believe in getting in shape, holding yourself accountable when you don't reach your goals and working harder/smarter than the other player.  When players have to run I give them opportunities to take off sprint times by answering current event questions or basketball specific questions. I'm not lying when I say 20% of the answers are correct (MAYBE). This is a real problem not only for the young girl/boy on the basketball court but for the real world. If you are not educating your mind on and off the court, you are placing yourself further behind the eight ball.
Since my youth I was always interested in learning and wanting to be as smart as I could be.  Yes, it might not be of grave importance who won the 1986 NBA Championship or what the capital of Denmark is, but I promise you the more you know and allow yourself to engage in conversations, the more doors will open up for you. I only can speak on this belief of learning from my life experiences, but it's worked for me and the amount of people I've met and contacts I've made all around the world is priceless.
I've sat in a room by myself with a man worth a few hundred million dollars for a lengthy time before and held my own on all subjects. If I didn't know a subject he was discussing in depth, I was engaged and soaking it all in. If you are a young basketball player, could you hold your own? I was 25 when this happened, so I know I have some years on a 15 year old, but the foundation for knowledge and having that confidence started to take shape when I was in 8th grade.   Educating your mind and engaging in meaningful conversation will lead to many wonderful opportunities in the future. It's not a shock that kids sitting in front of a TV 24/7, texting 24/7 and afraid to look into a peer or adults eyes to talk is becoming an all too common occurrence in this country that's severely crippling our youth's value to society . You need to change your habits and value your career and future.
I challenge the youth to be different! If you are having trouble on the basketball court and looking for ways to help your game, look in the mirror and ask yourself tough questions.
Are you spending enough time on the sport you love?
Are you being lazy?
Are you educating your mind on the greats/ways of the past that could give you great insight/words of encouragement to help you along the way?
With the effort you are putting in on the court, do you truly believe you should be in line for a scholarship opportunity?
In the classroom and in your social life there are steps to take as well.
Are you learning as much as possible?
Are you asking questions when you don't understand?
Are you researching information when you hear something that interests you?
Are you spending as much time in the classroom and on the homework as you do with video games?
Are you looking an adult in the eye when talking to them and soaking in new information?
It's ok to be different and start challenging yourself more on the basketball court and in life. If you want to be the best on the basketball court, why should you not want to be the best in the classroom? If basketball is your love, why not become a true student of the game. Make it a point for when your friends tell you about that crossover/step back/behind the back jumper that Lebron made on NBA2K15… Yeah, but I can do that in real life and you can't! When adults bring up current event conversations or interesting topics, you at least engage in listening or bring some value to the conversation.