Thomas Viglianco has been mentioned in a recent article regarding his work with young basketball players: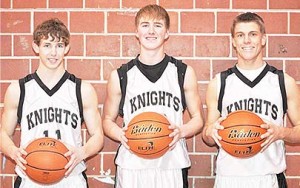 Spalding/SPA Boys in Full Bloom
Last summer the Knights, including Bloom and his fellow seniors, put in the requisite time in the gym, though with a twist. Seems as though Hudson's family knows a guy, a guy who plays professional basketball in Europe (Thomas Viglianco), and he spent time with the Spalding/SPA players last summer, giving them tips and insights to help them become better players.
It was pretty basic stuff but hit home with Bloom.
"He gave us a lot of pointers but one of them was if a defender lays back, shoot it in his face; if he comes up, drive past him to the basket," says Bloom. Pretty basic, sure, but sweeter words have never heard by a shooting guard, trust me..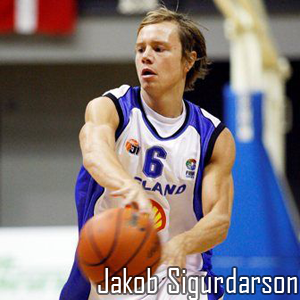 "I have been a professional basketball player for 7 years. I played with Thomas in college as a teammate and against him as a professional. We have been good friends for many years and Thomas has an outstanding knowledge of the game and great work ethic as a professional basketball player. This along with his love for the game makes him a great teacher for basketball."

Icelandic National Team
Currently plays professionally in Sweden
Jakob Sigurdarson
,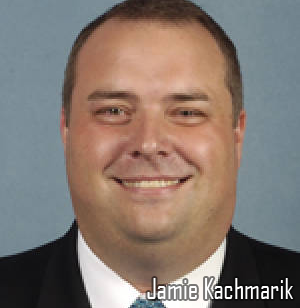 "Thomas Viglianco has a true passion for the game of basketball not only as a professional player but also as a teacher of the game. His hard work on the court has allowed Thomas to play professional overseas. Now he is able to teach young people what it takes not only to be a good basketball player but what it takes to be successful in life."

Associate Head Basketball Coach
University of North Carolina-Wilmington
Jamie Kachmarik
,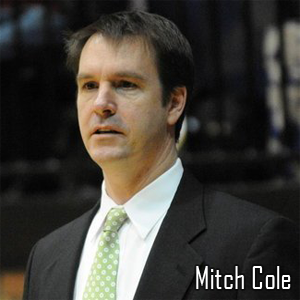 "I have known Thomas since he was a 10th grader and saw firsthand the amount of work he has put into the game of basketball. While coaching him as a Division 1 basketball player in college, I saw him blossom not only as a player, but also as a student of the game. As a result of his work ethic, skill, and basketball IQ, he has done what few players have done: achieve a career in professional basketball. I have no doubt that Tom's communication skills, knowledge of basketball, and experience playing at the highest levels, qualify him to teach the game to young aspiring players who want to improve their skills on the basketball court. I am certain he has the ability to do this while inspiring them to achieve their goals in the process."

Assistant Basketball Coach
Texas A&M University
Mitch Cole
,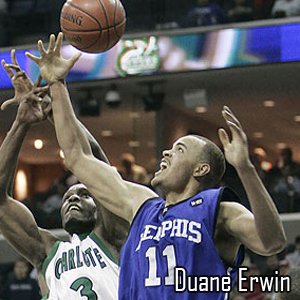 "My name is Duane Erwin, a native of Huntsville Alabama and graduate of the University of Memphis where I played under the tutelage of John Calipari. I have played on every level of the basketball stage: NBA, D-League, as well as in Europe. In my years of playing I have never played against an opponent that possesses the fundamental tools and size of Thomas. Your child will gain a lot of experience and knowledge of the game by acquiring Thomas as a basketball mentor!"

University of Memphis
Currently playing in Slovakia
Duane Erwin
,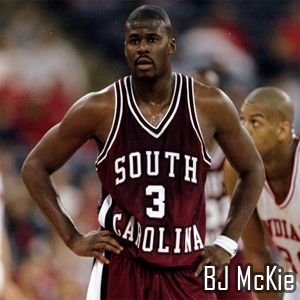 "I could not recommend a better person and friend to mold our youth to become better people both on and off the basketball floor. I have had the pleasure of working out and playing with Thomas on a professional level. He has always been a professional and knows the game of basketball and more importantly knows how to teach the game of life."

All time leading scorer at The University of South Carolina
Professional for 10 years in the NBA and Overseas
Currently top assistant at Charleston Southern University
BJ McKie
,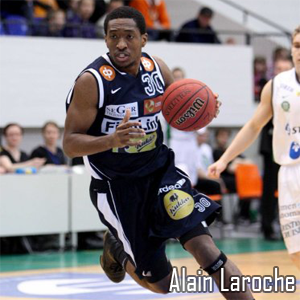 "I consider Thomas an incredible student/teacher of the game of basketball because as a former teammate of his in France, I was able to see the foundation and skill set he had as a player. His willingness and passion to share that knowledge with the young kids and teammates is what makes him unique and easy to play with."

Central Florida University "UCF"
Currently playing in Finland
Alain Laroche
,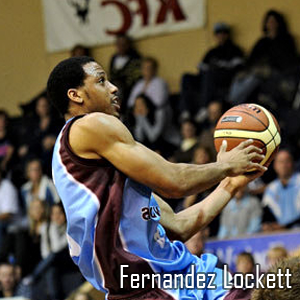 "Thomas is not only a great player on the court, he is a great person off the court as well. A true role model and leader for our young generation. As a young player in high school, I looked up to Thomas. I wanted to follow his footsteps...getting good grades, working hard to earn a college scholarship, and playing basketball on the professional level. Thomas is a great player and knows the game of basketball very well. It will be a blessing for players of all ages to learn the game under him."

Austin Peay University
Currently playing in Australia
Fernandez Lockett
,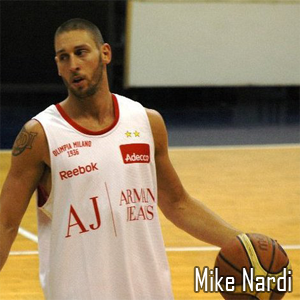 "I played professionally with Thomas in the top league in Italy. I have had the opportunity to play and workout with many NBA and Pros from overseas. Thomas, much like myself, has dedicated himself to becoming a student of the game. He pays close attention to details and takes pride in getting better on and off the court. Not only is he a great player but he is a great role model for children. You don't have to run the fastest, jump the highest, or be the strongest to play this game. Being able to utilize your talents and working to get better everyday will give you the opportunity to reach the next level. Thomas is a fine example of this and having your son or daughter work with him will help them obtain their goals on and off the court."

Villanova University
Currently Assistant Coach at Villanova
Mike Nardi
,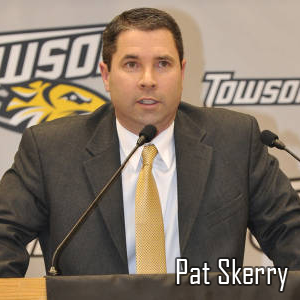 "I have known Thomas Viglianco since 2000 when I was recruiting him for college. He is one of my favorite players over the many years of coaching because of his passion for the game and talent. His hard work on the court has allowed Thomas to play professional overseas for the last 6 seasons. I hope that kids and parents get to see his true love for the game. Not only is he a great player but a great person and friend."

Head Men's Basketball Coach
Towson University
Pat Skerry
,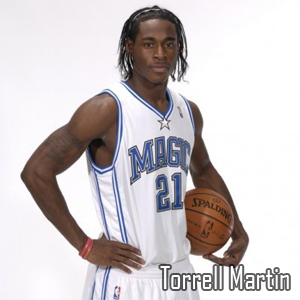 "Thomas has continued on his success from our great college battles. I knew he would be a great trainer and motivator for kids and college bound athletes because of his great shooting abilities. It is great to see Thomas helping out the youth. Since college Thomas has been playing professionally overseas and is more than qualified to pass it on to your son or daughter. All the best to Thomas and I know he will do great things on and off the basketball court."

Winthrop University
Orlando Magic
Currently playing in Roanne, France
Torrell Martin
,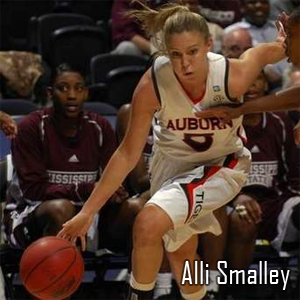 "I have enjoyed having the opportunity to get to know Thomas. His love and passion for the game of basketball is inspiring. He has given me valuable insight as I have begun my professional basketball career as well as much encouragement. He is a true professional and it would be a privilege to work with him or be taught by him. I wish nothing but the best for him in his professional career on and off the basketball court."

Auburn University
All SEC First Team
Current Coach at Auburn University
Alli Smalley
,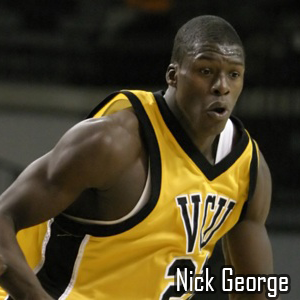 "I know that Thomas will share his passion and understanding of the game with all his athletes. We played against each other when he was at William and Mary and I at VCU. He's a hard worker who has played at the highest level in European basketball. Parents should take full advantage of his services and know that their children are receiving the highest level of coaching."

Virginia Commonwealth University (VCU)
Professional & Great Britain Olympic Team
Nick George
,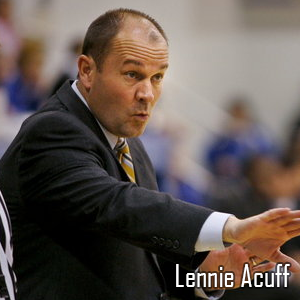 "I would love for my child to have the opportunity to work with Thomas Viglianco. Having known Thomas since his All State High School playing days in Alabama, I have always found him to be a man of character and integrity. His ability to teach and motivate young players is a gift that is hard to find. Thomas was a great player and has transitioned that skill set into being an excellent teacher."
Head Basketball Coach - University of Alabama-Huntsville
One of the best Division II coaches in the country
8 Time Division II Elite Eight Appearances
Lennie Acuff
,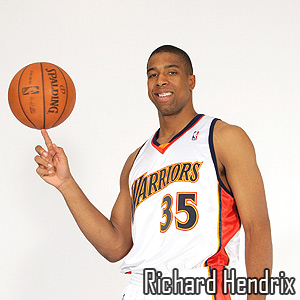 "I have known Thomas as a friend and competitor on the basketball court for many years. Not only does Thomas have tremendous skill, but he has a wealth of knowledge and a passion for the game."

Golden State Warriors
University of Alabama
McDonald's All American Team
Currently playing in Lokomotiv, Russia
Richard Hendrix
,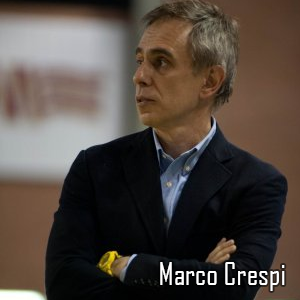 "I know Thomas from when he was a rookie in Italy. First time for him on a professional team in Italy. He was with us just a few months and I was lucky to know a real player and person. His passion and Basketball IQ are very high. He knows the game. He knows how to read the game and to be effective in the game. I absolutely believe he'd be a great teacher about any details on the floor, technical and mental."



Currently coaching in Laboral Kutxa, Spain
Marco Crepsi
,